Mirrors.md
Customer
Mirrors.md
Services provided
UI/UX & Product Design
Google Ads & YouTube Ads
Web Development
Initial data :
High social media activity, engagement, and tight collaborations with local influencers
High volume of sales, but no website for product presentation and customization
Aims :
Build an e-commerce website with a very complex functional back-end, so that the client could choose the additional features to create their own customized mirror
Connect the CMS platform with the website front-end
Integrate automated personalized email for order confirmation to each client
Mirrors.md is a local company that wants to expand to the Romanian market. So the main objective was to design and develop a website that will suit the preferences of both Moldovan and Romanian customers.
Since it is an international project, very thorough research was led, to analyze not only the local competitors but also the industry-related online shops from the European regions and CSI countries.
Despite the minimalist design, a very important aspect and the technical task was to build a calculator that will consider all the additional features of the mirrors, which always vary, depending on the given sizes. After a couple of trials, we found the perfect formula and achieved our goal. Now, any client can choose their beloved model and add all the features, till they build their perfect mirror.
E-commerce website design and development for Mirrors.md
The website allows customers to build their own mirror according to their needs and preferences using the incorporated, easy-to-use builder
Platforms we worked with :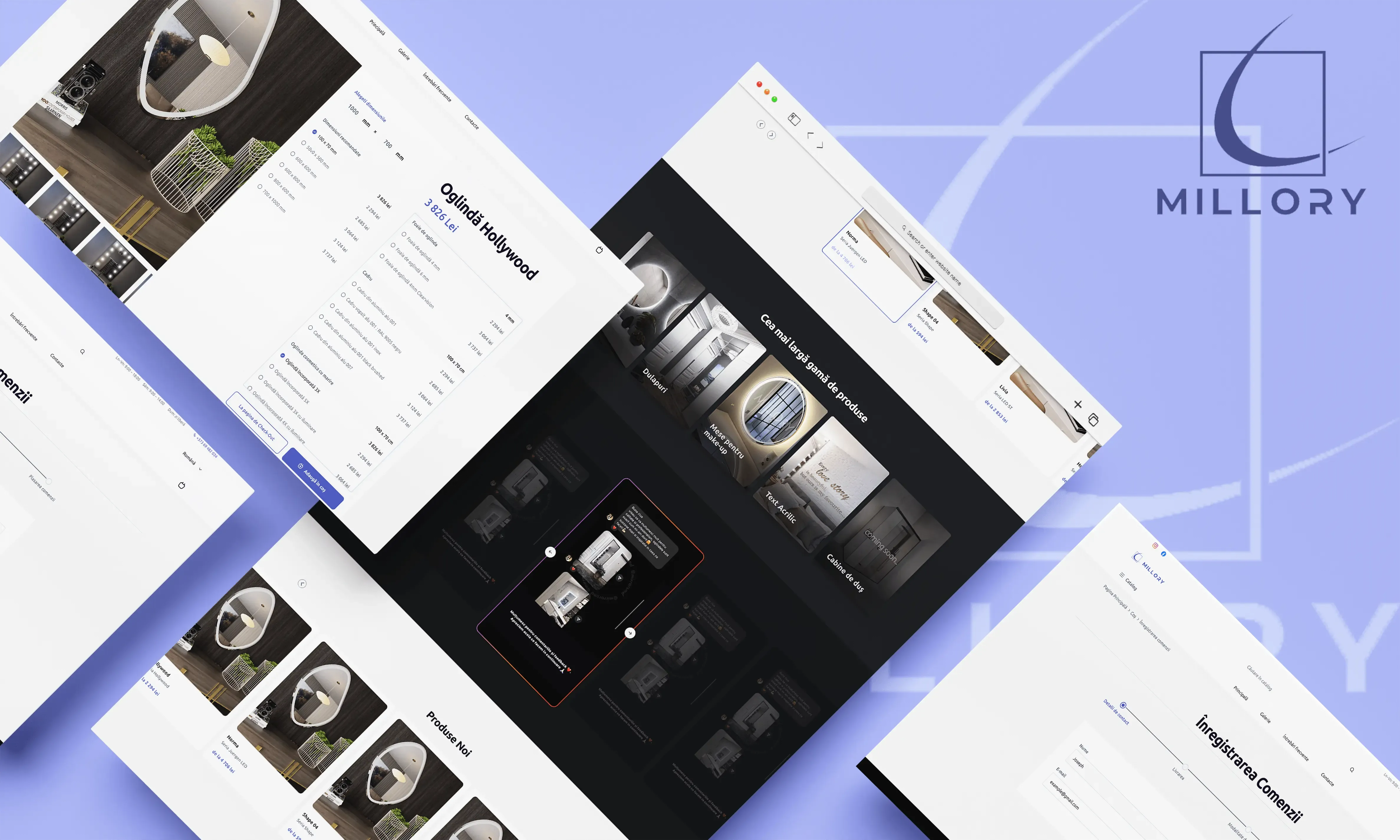 What has been done :
Fully responsive web-site with online payment integrated
Minimalist but functional design that highlights the products`features
2 Payment systems integrated for 2 different customer markets Paynet (Moldova) and Viva Payments (Romania)
An interactive Product Page with dynamic pricing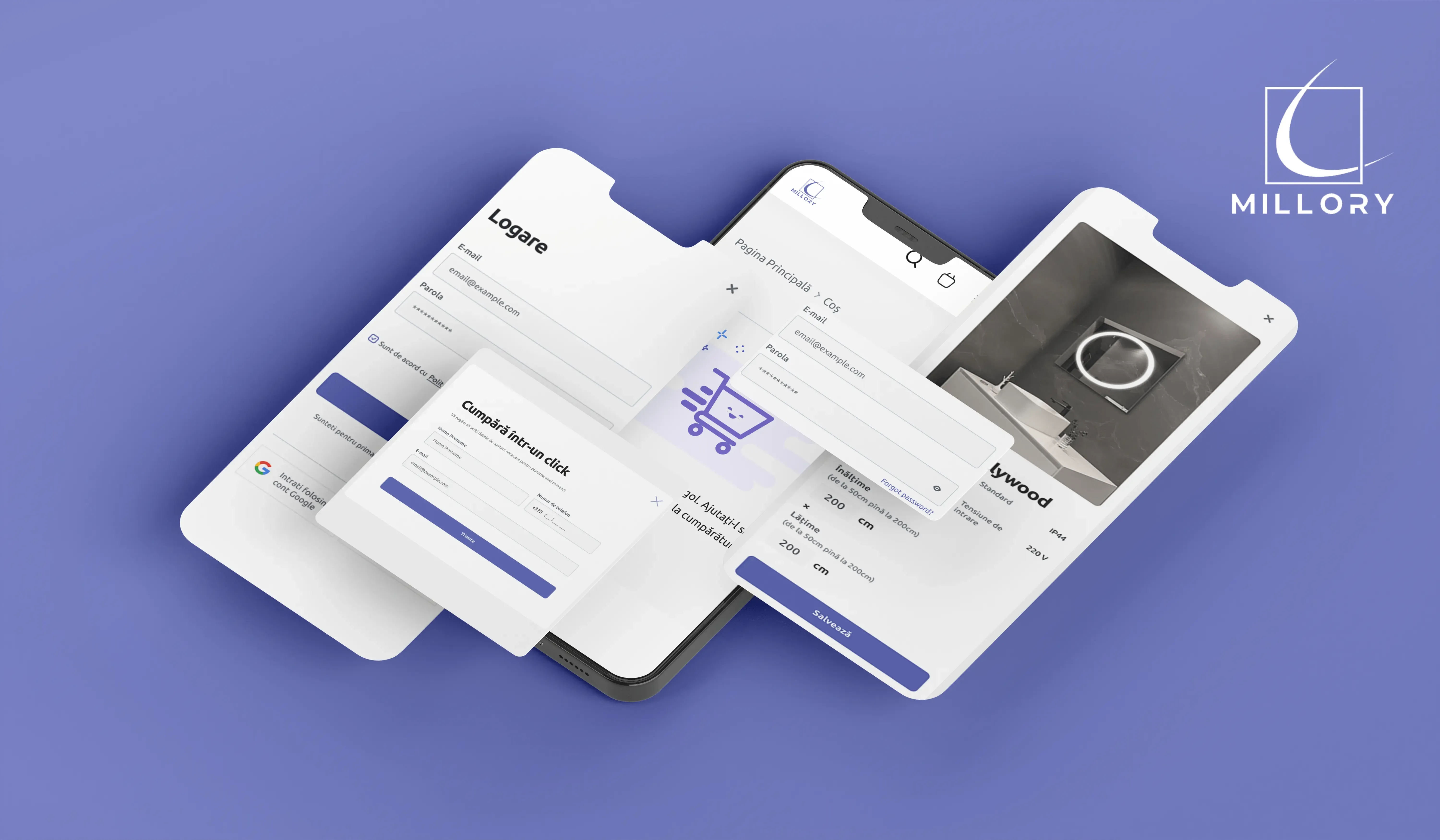 Result we have achieved :
23% increase in sales in just 1 month after launch
1 site with 2 payment getaways changing depending on the customer
4500 unique site views on Romanian and Moldovan market per month