Peach Films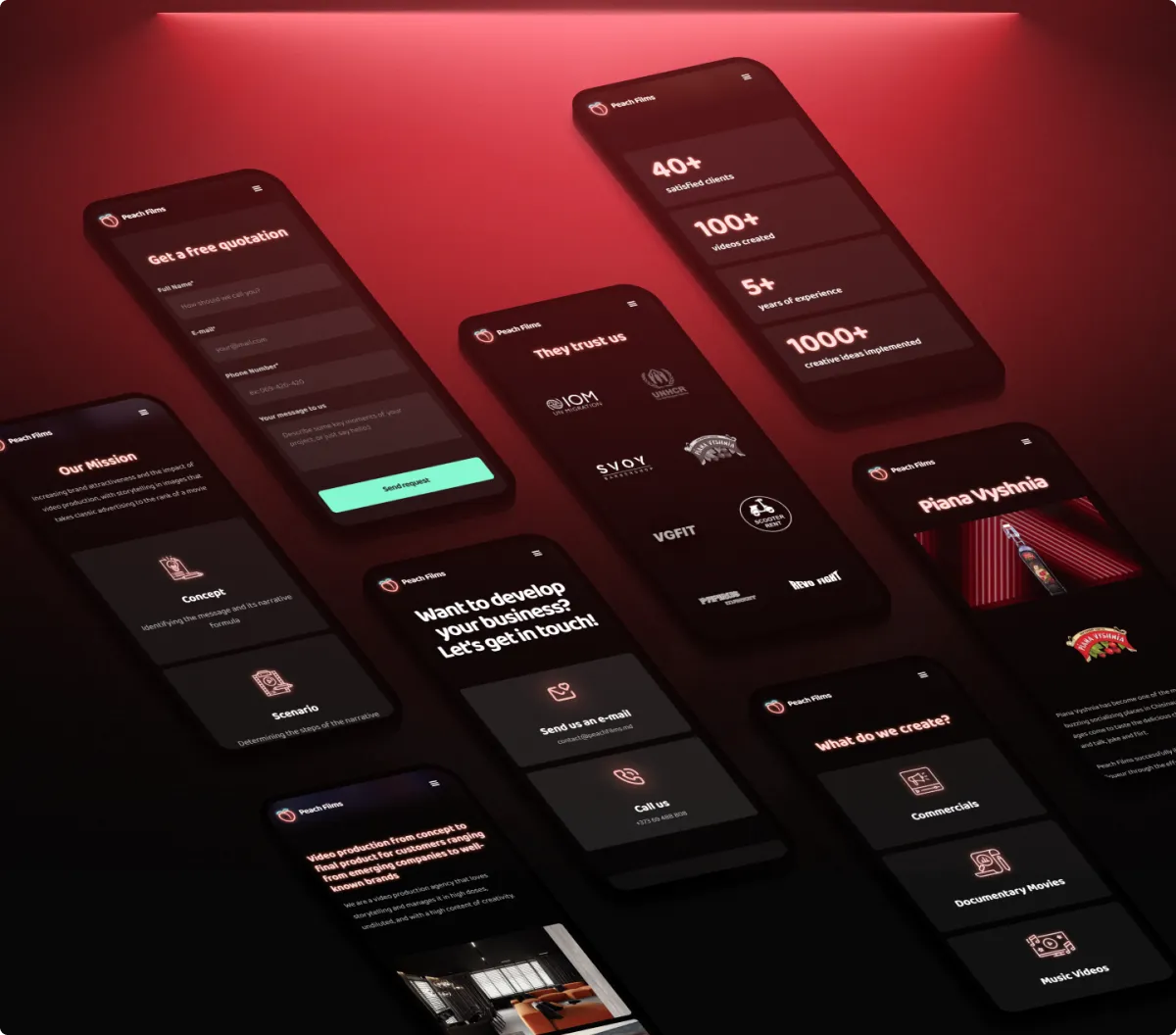 Customer
Peach Films
Services provided
UI/UX & Product Design
Brand / Corporate Identity
Web Development
Initial data :
Facebook & Instagram Business Pages, but no content plan with chaotic posts, lack of consistency and results
Wix template website lacking a clear content strategy and consistency
Aims :
Reinvent the name, branding and visual identity of a creative production company
Develop a new website to showcase available services and video production portfolio
Create an original layout for the project presentation page
Peach Films is the brainchild of a young and highly creative team of videographers, producers, and video editors. Working with individuals who possess a keen sense of color, aesthetics, and motion is always a challenge, as they know what they want but may struggle to express it in words.
To begin, we sought to encapsulate the essence of the company in three key words: juicy, fresh, and creative. With this in mind, we chose a neon peach as the logo and primary symbol of the brand, representing a fresh and innovative approach to the media and creative industry.
The next step was to develop a website from the ground up, to showcase our projects, services, and the story of how we created our own company and brand. The website aimed to be Creative, Refreshing and Inspiring.
Catchy First Page Design
At first glance, a company's first page design can leave a lasting impression. We believe in this philosophy and strive to express a company's unique personality through our designs. Our latest creation is bold, dynamic and visually striking.
Platforms we worked with :
What has been done :
Content plan and social media layout
A website that triggers you
Result we have achieved :
Strong visual identity and very satisfied client
New standards for video production companies` presence on the market
Long term partners for upcoming projects